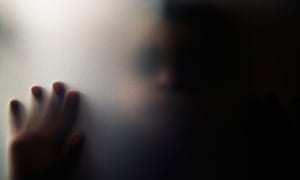 Largest study of its kind shows 'devastating' impact of sexual, physical and emotional abuse
People who experienced sexual, physical or emotional abuse as children are two to three times more likely to kill themselves as adults, new research has found.
Experts said the findings confirmed the "devastating effects" of child abuse on mental wellbeing, while one suicide charity said 70% of people who had either tried to take their own life or who had thought about it had been abused.
People who were sexually abused as a child were three times more likely than others to try to kill themselves, according to the new study in Psychological Medicine.
And people who were either physically or emotionally abused or neglected in childhood were two and a half times more likely to try to end their lives.
The findings come from research undertaken by academics at the University of Manchester and South Wales University, who analysed the results of 68 previous studies on the subject from around the world.
Dr Maria Panagioti, from Manchester University who led the research, said about "one adult in every three has experienced abuse as a child. This study conclusively gives us solid evidence that childhood abuse and neglect is associated with increased likelihood that they will be at risk of suicide as adults."
The authors said the paper was the most comprehensive review of the evidence underlying the issue. The 68 studies were based on the experiences of 216,600 adults in countries including the US, Canada and Italy, while two of the studies were from the UK.
Source: The Guardian, U.S. Edition: Childhood abuse increases risk of adult suicide, finds research